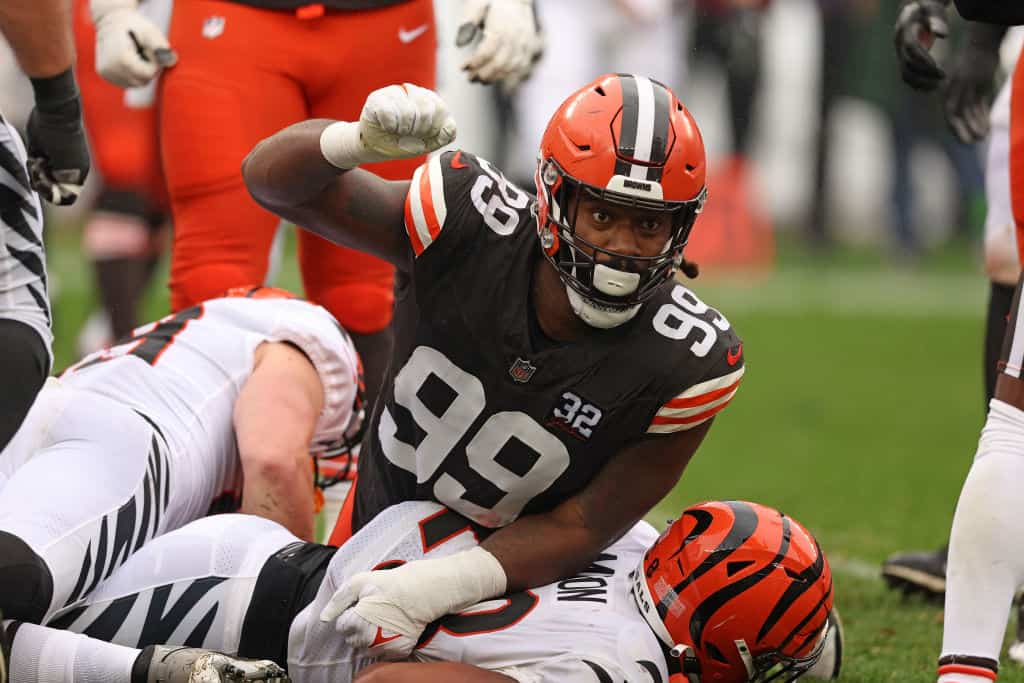 The Cleveland Browns suffered a big blow in their loss to the Pittsburgh Steelers.
Losing a divisional game is bad enough, and losing your best offensive player is even worse.
But on top of Nick Chubb's injury, some Browns fans were left concerned by Deshaun Watson's attitude.
Watson had two personal foul penalties over some blatant face-masks, and then he could've gotten into a lot of trouble for shoving an official.
Fortunately for him and the team, it seems like he'll face no further discipline, but he shouldn't take that kind of risk.
With that in mind, veteran pass rusher Za'Darius Smith reached out to him to try and uplift his spirits (via Bridget Condon).
Za'Darius Smith walked up to Deshaun Watson in his locker and said "I'm proud of you. It's just one game." He said Watson wanted to apologize to him but told him not to. pic.twitter.com/4IhnpHMAhI

— Bridget Condon (@BridgetCondon_) September 19, 2023
The former Minnesota Vikings star claimed that Watson wanted to apologize to him, but he told him it was all good and reminded him that he's the leader of the whole team — not just the offense.
Truth be told, Watson should've known better.
Despite being young, he's been around the league long enough to know how to handle himself and lead by example, and this seemed out of character for a guy like him.
It also shows that he really cares, though, and that's the only silver lining in this story.
The Browns now have a date with the Tennessee Titans, which will give him a prime opportunity to redeem himself and take the team back to their winning ways, and he cannot allow his emotions to get the best of him again.

#ZaDarius #Smith #Discusses #Deshaun #Watsons #Mentality #Week #Loss