Gamza Khanzadaev
Shibarium eyes jaw-dropping 633% increase in major metric as Shiba Inu realm expands
In a remarkable turn of events, Shibarium, the backbone of the Shiba Inu ecosystem, has witnessed an astonishing surge in a key metric over the past 24 hours. Data from Shibariumscan reveals that the number of newly verified contracts has skyrocketed by an unprecedented 633%. This surge has propelled the total count of verified contracts on Shibarium to an all-time high of 415, marking a significant milestone in the evolution of the platform.
This notable increase in verified contracts highlights the importance of transparency and accountability in the smart contract arena. Verifying smart contracts not only improves the flow of information but also communicates the intentions behind these contracts. This transparency is beneficial for projects relying on these contracts, as it provides them with valuable insights into the source code and behavior of these contracts.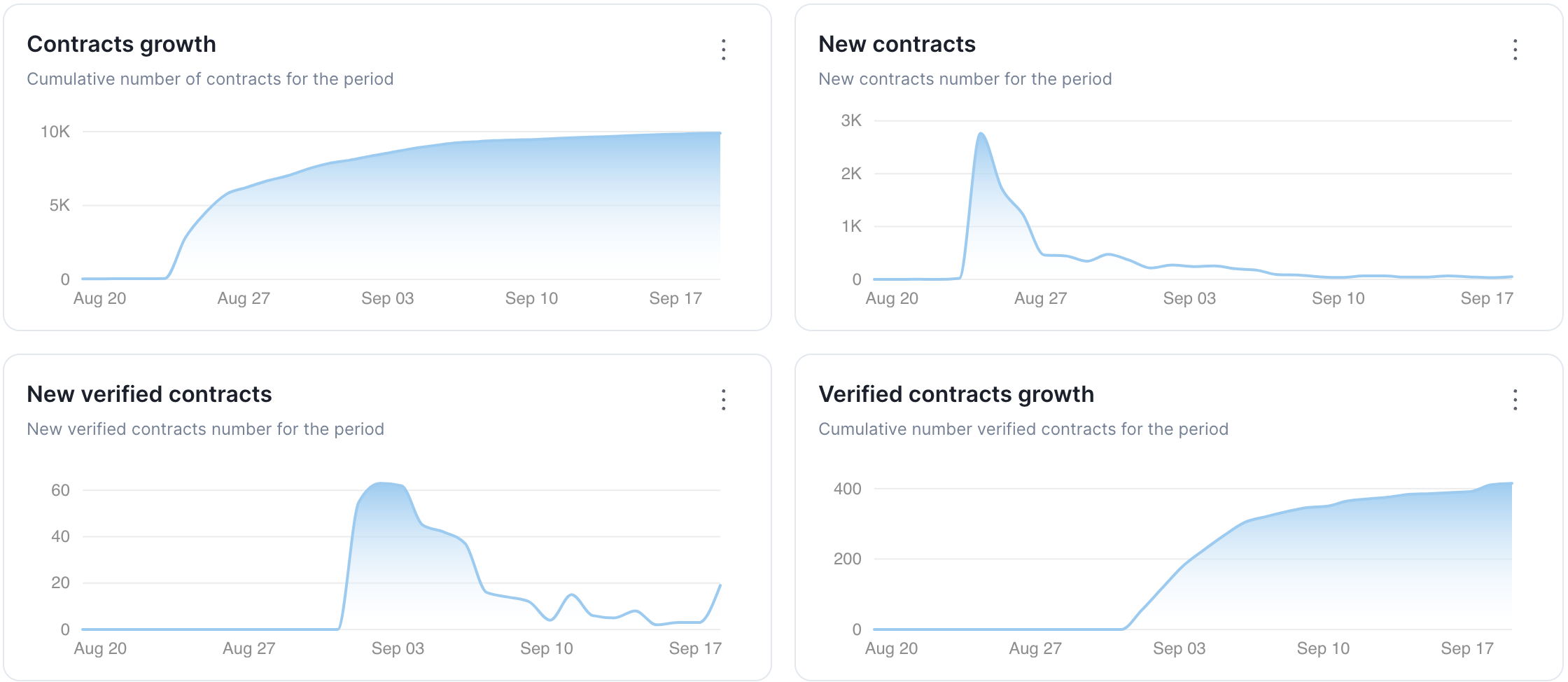 Furthermore, developers utilizing these verified smart contracts gain access to a range of tools and resources that rely on source code, enabling them to enhance their applications effectively. This commitment to trustlessness within the ecosystem also unlocks various features, including transaction decoding, analytics, alerting, simulations and Web3 actions, which bolster the overall strength of Shibarium.
In light of these developments, it is evident that Shibarium is making significant progress, solidifying its role as a fundamental component of the Shiba Inu ecosystem. With each passing day, the protocol's growth continues, promising a positive outlook for the SHIB community and the broader blockchain space.
#Shibarium #Metric #Surges #Day