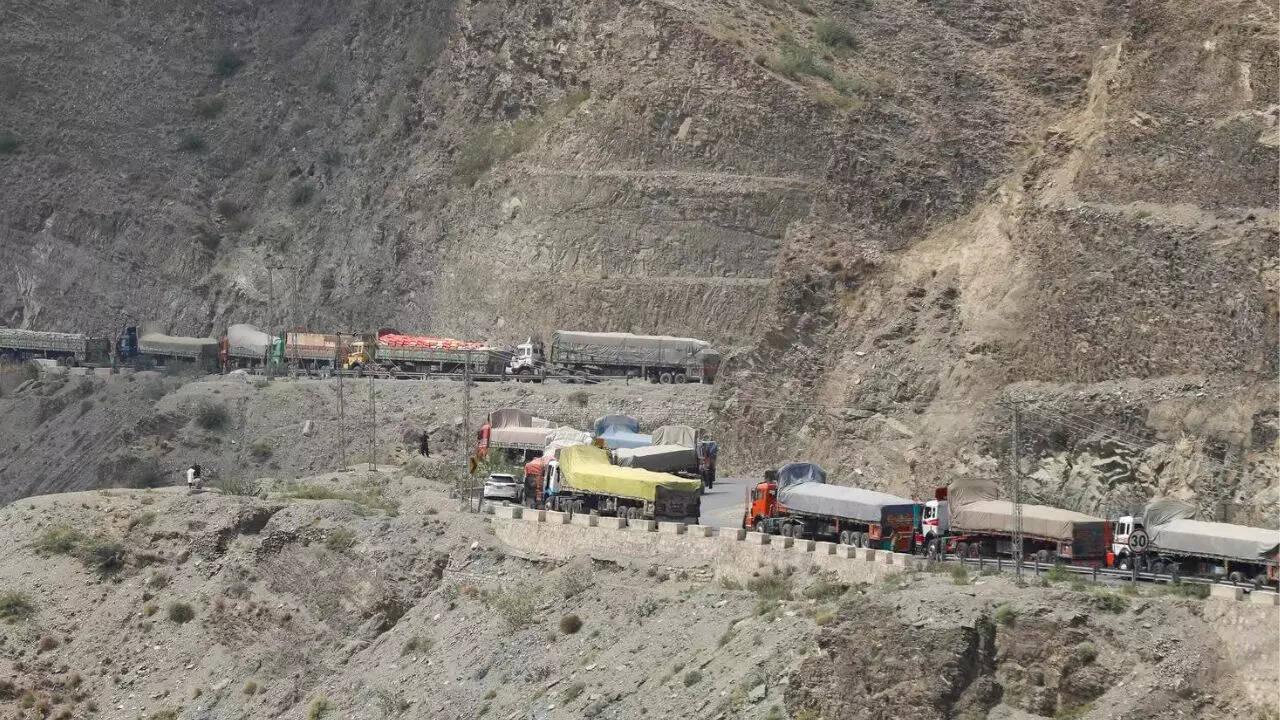 PESHAWAR: The main Afghanistan-Pakistan land border crossing reopened on Friday after being closed for nine days following firing between guards on both sides, a senior Pakistani official told Reuters.
Thousands of travellers and hundreds of trucks laden with goods were left stranded last week by the closure the Torkham border crossing, at the western end of the fabled Khyber Pass.
"It's opened for pedestrian and vehicular traffic," Abdul Nasir Khan, Deputy Commissioner of Pakistan's Khyber district, told Reuters.
A security official in Torkham said talks between the two sides had resolved the issue that sparked the clashes. Spokespersons for Pakistan's foreign ministry and the Afghan authorities in Nangarhar province confirmed the reopening of the crossing.
The road is a key lifeline for a landlocked Afghanistan, linking the northwestern Pakistani city of Peshawar to Jalalabad, the main city in Nangarhar, and the route onwards to the capital Kabul.
"The border closure was causing huge losses to traders and common people of the two neighbouring countries," Ziaul Haq Sarhadi, director of the Pakistan-Afghanistan Joint Chamber of Commerce and Industry said.
A statement from Afghanistan's foreign ministry on Thursday night said that Pakistan's top diplomat in Kabul had met the Taliban administration's foreign minister Amir Khan Muttaqi to discuss the reopening.
Giving its account of the clashes at Torkham, Pakistan said the Taliban administration had tried to encroach on its territory with the construction of an "unlawful structure" and accused Afghan forces of "indiscriminate firing".
The Taliban foreign ministry criticised the closure of the crossing and said Pakistan security forces had fired on its border guards as they fixed an old security outpost.
Relations between the neighbours have been testy at times, mostly due to border disputes and Islamabad's accusations that militants launch attacks in Pakistani territory from bases in Afghanistan. Afghan authorities deny this.

#Main #AfghanistanPakistan #border #crossing #reopens #talks #settle #clashes