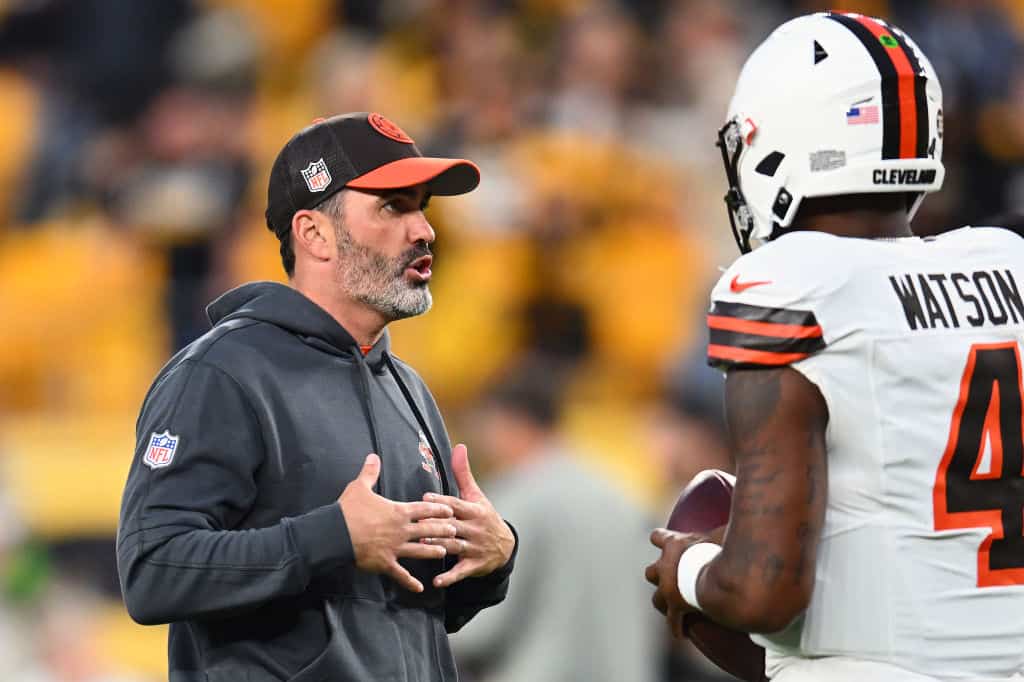 There are a lot of questions to answer about the 2023 Cleveland Browns.
After two games, those questions are coming faster than the explanations.
Reporters asked Kevin Stefanski for answers about Deshaun Watson's performance against the Pittsburgh Steelers.
And Mary Kay Cabot shared this example of the coach's non-answer on social media.
#Browns Kevin Stefanski on Deshaun Watson's performance vs. #Steelers pic.twitter.com/dmHWzIEWzB

— Mary Kay Cabot (@MaryKayCabot) September 19, 2023
Stefanski said quarterbacks always get too much credit for success and not too much fault for failures.
He offered no criticism of his passer, claiming that who is to blame doesn't matter in the long run.
What matters is how hard his quarterback will work to fight through adversity and find his form.
And he expects Watson to show up at practice Wednesday ready to work.
It is interesting that Stefanski compares his quarterback to a head coach's role in taking blame or credit.
Because at least some of the blame for Cleveland's performance lies with Stefanski.
Cleveland's "new-look" offense looks suspiciously similar to previous versions of the Browns' attack.
Rumors of a wide-open offense with speedier receivers and a pass-first mentality are unfounded.
Watson deep to Marquise Goodwin at practice pic.twitter.com/if49EMY6yN

— ESPN Cleveland (@ESPNCleveland) August 30, 2023
Watson averaged just 4.6 yards per pass and the team ran the ball 44% of the time, mostly without Nick Chubb.
Deep-threat Marquise Goodwin has been targeted four times and is still waiting for a catchable ball to come his way.
And it seems Watson is struggling to find his mid-range accuracy, too.
Finding their vertical game might be what it takes to save the Browns' season.

#Kevin #Stefanski #Discusses #Deshaun #Watsons #Week #Performance