Highlights
Sean Dyche is under pressure as Everton manager due to a poor start to the season, with three defeats and one draw in their first four matches.
upcoming fixtures against Arsenal and Brentford are seen as daunting, increasing the pressure on Dyche.
While it's still early in his tenure, Dyche must improve performances and results soon, or his job may be in jeopardy. The recent draw against Sheffield United showed some signs of improvement.
Everton manager Sean Dyche is having a tough spell in charge at the moment, and journalist Paul Brown has dropped an update over his future at Goodison Park.
Is Sean Dyche under pressure at Everton?

The Englishman took charge of the Blues back in January, after the doomed reign of Frank Lampard came to an end, and he was tasked with steering them away from the Premier League relegation zone. He managed to do it, albeit by the skin of his teeth on the final day of the season, thanks to a 1-0 victory over Bournemouth at Goodison Park.
The hope was that Everton would now kick on under Dyche in 2023/24, finishing somewhere around mid-table, but the campaign has got off to a poor start. Three early defeats in a row came their way, against Fulham, Aston Villa and Wolves, before drawing 2-2 away to Sheffield United in their most recent outing, getting their first point in the process.
Next up is Sunday's visit of a strong and potentially title-challenging Arsenal side, followed by a trip to Brentford next weekend, so the Blues could struggle to pick up a first league win of the season. Dyche is clearly feeling the heat, but it remains to be seen how much his job is under threat at the moment.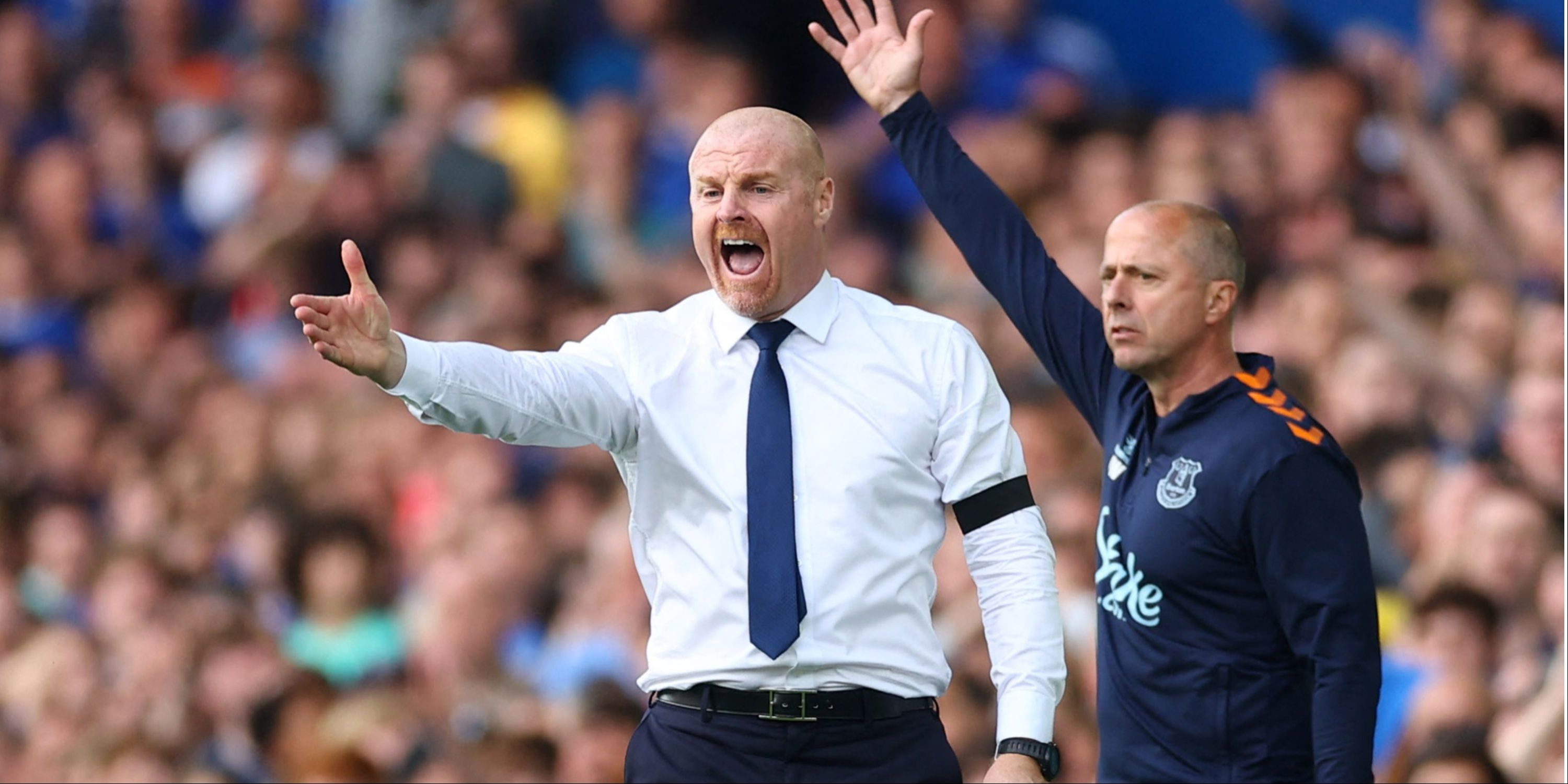 Will Sean Dyche be sacked as Everton manager?

Speaking to Give Me Sport, Brown highlighted the difficulty of some of Everton's upcoming fixtures, suggesting that further defeats could really see the pressure crank up on Dyche:
"I don't think it gets any easier for Sean Dyche or Everton because the next two games do look quite daunting. I think when a lot of Everton fans looked at the fixtures to open the season, they thought this looks like quite a soft opening.
"Then they lost three games in a row and only managed to draw against Sheffield United. I think that does put some pressure on the manager. It's entirely possible that they don't get a good result from either of the next two either. That will put him under even more pressure."
There is no doubt that Dyche hasn't had the impact many Everton fans will have hoped for so far, but it is still relatively early days for him in his tenure, as he continues to bed in new signings and get his tactical ideas across to the whole squad.
The performances and results clearly haven't been good enough, and that has to change sooner rather than later, but even if the Blues lose to both Arsenal and Brentford in the next week, it may be a surprise if the manager currently found himself out of a job.
Should Everton's wait for a first victory go on for too long, however, it is only natural that the pressure would really increase, but he should be judged over the next couple of months, rather than a few matches. There were improvements in the display away to Sheffield United, and the hope from the fans will be that the performance at Bramall Lane hinted at a turnaround in fortunes for Dyche.
#Journalist #shares #daunting #managerial #claim #ahead #Arsenal #clash