Cryptocurrency exchange FTX sues founder's parents for allegedly taking millions improperly.
The lawsuit claims insiders exploited FTX, ignored financial issues, and violated campaign finance laws.
---
In a major legal development that has sent shockwaves through the cryptocurrency industry, FTX, which recently faced bankruptcy, has taken legal action against the parents of its founder, Sam Bankman-Fried. The exchange alleges that Allan Bankman and Barbara Fried manipulated their positions as insiders to divert substantial sums of money from FTX inappropriately. The lawsuit was officially filed in Delaware bankruptcy court on September 18, 2023.
Accusations of Unethical Behavior
In the lawsuit filed by FTX and its associated entities, such as Alameda Research LLC and FTX Trading Ltd. The central claim is that Allan Bankman and Barbara Fried knowingly leveraged their roles as insiders at FTX to enrich themselves. This is even as the company navigated financial difficulties, leading to its eventual collapse in November 2022. These allegations include breaches of fiduciary duty, aiding and abetting fraud, and unjust enrichment.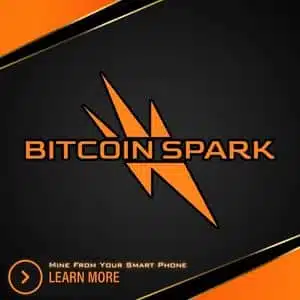 According to the legal complaint, Joseph Bankman and Barbara Fried received substantial benefits, including a $10 million cash gift and ownership of a $16.4 million Bahamian property. Furthermore, FTX allegedly donated over $5 million to Stanford University, where Bankman and Fried are affiliated. The lawsuit claims they were aware of or ignored financial problems and improper practices within the company while enjoying these benefits.
Allegations Against Allan Joseph Bankman
Allan Joseph Bankman, a respected Stanford law professor, held pivotal advisory roles within FTX, granting him the authority to enforce controls or voice concerns about the company's operations. However, the lawsuit asserts he chose to remain silent when faced with indicators of improper use of customer funds and other fraudulent activities. Moreover, accusations point to Bankman playing a role in covering up a 2019 whistleblower complaint that alleged misconduct within FTX.
The complaint also alleges that Bankman directed over $5.5 million in FTX donations to Stanford University, his place of employment, which is purportedly in violation of his fiduciary duties. Additionally, when FTX was grappling with financial troubles, Bankman was accused of advising to funnel a $10 million gift to minimize tax liabilities. 
During this time, Bankman took a leave of absence from Stanford and reportedly advocated for a substantial salary increase for his son, Sam Bankman-Fried. Claims suggest that Bankman benefited from this situation through extravagant travel and appearances in FTX commercials.
Allegations Against Barbara Fried
Barbara Fried, a professor emerita at Stanford Law School, faces accusations of advocating for political contributions that allegedly violated campaign finance laws. As per the lawsuit, she purportedly played a central role as the primary advisor to her son, Sam Bankman-Fried, concerning political contributions. Allegedly, Fried pressured him and other FTX executives to contribute millions of dollars to Mind the Gap, a political action committee she co-founded.
Moreover, the lawsuit contends that Fried encouraged Bankman-Fried and others to make political donations in a manner that allegedly violated campaign finance laws. This included the alleged use of straw donors to conceal the origin of funds.
Legal Action and the Pursuit of Recovery
FTX and its affiliated companies are now actively seeking the recovery of what they claim to be improper transfers and benefits acquired by Allan Bankman and Barbara Fried. Their legal claims span a range of issues, including fraudulent transfers, breaches of fiduciary duty, unjust enrichment, and various other legal causes of action.
This lawsuit against the founder's parents introduces another layer of complexity to the tumultuous narrative surrounding FTX's downfall. Once a rising star in the cryptocurrency industry, FTX is now facing a series of legal disputes and financial challenges.
Crypto News Flash does not endorse and is not responsible for or liable for any content, accuracy, quality, advertising, products, or other materials on this page. Readers should do their own research before taking any actions related to cryptocurrencies. Crypto News Flash is not responsible, directly or indirectly, for any damage or loss caused or alleged to be caused by or in connection with the use of or reliance on any content, goods, or services mentioned.

#FTX #Takes #Legal #Action #SBFs #Parents #Millions #Damages