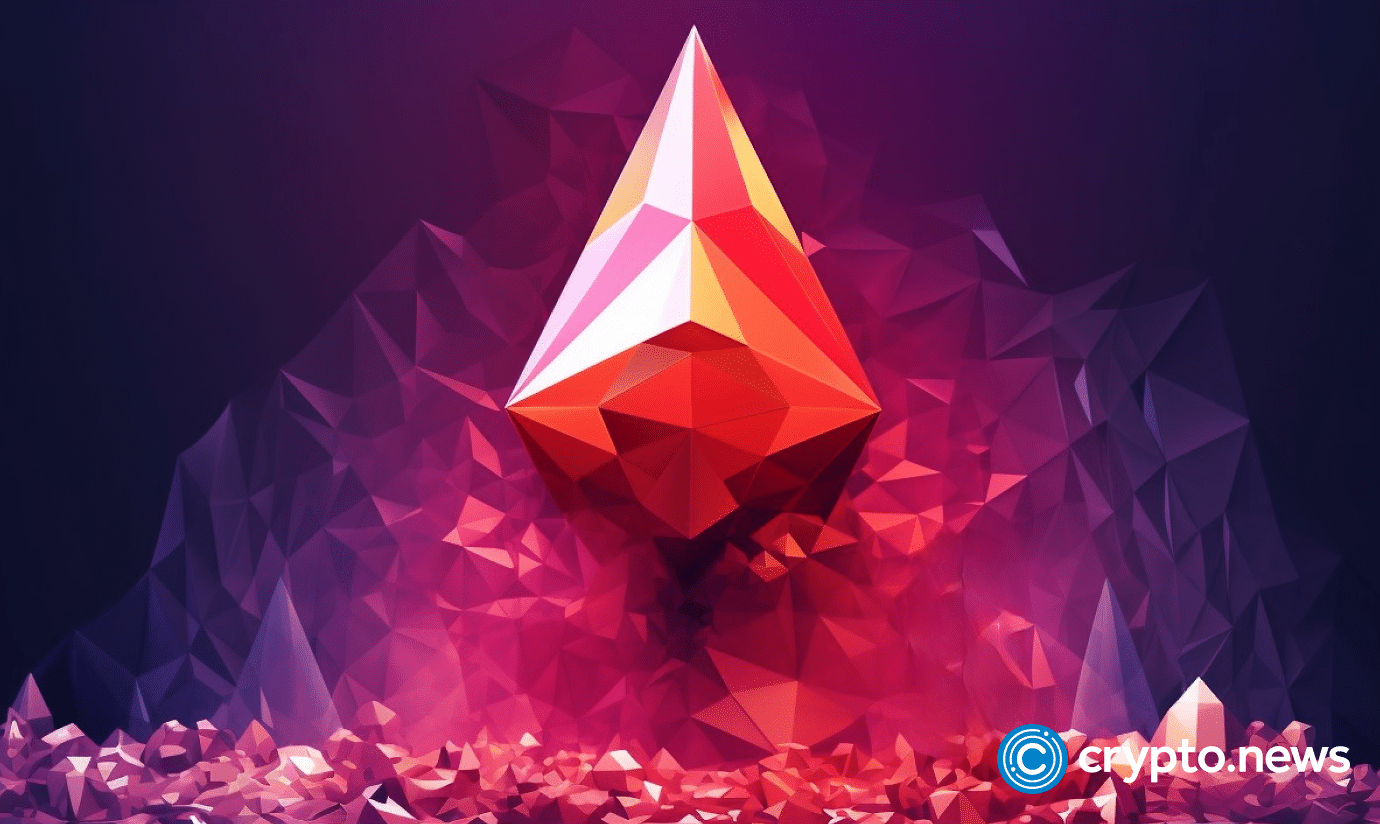 Ethereum's developers launched a new testnet that's being touted as a promising alternative to the aging Goerli network.
Dubbed "Holešky," the testnet was designed to facilitate staking, infrastructure, and protocol development.
Ethereum preps for future
Ethereum, the blockchain powering the world's second-largest crypto by market cap, is continually evolving to meet the demands of a rapidly growing blockchain ecosystem. To keep pace with the ambitious roadmap, Ethereum developers have introduced a new testnet called "Holešky." 
At the core of the Holešky testnet launch is its unprecedented initial supply of 1.6 billion Holešky testnet Ether (HETH). This substantial allocation is provided to validators on Holešky's inaugural day to kick start network operations.
In contrast, it's worth noting that this token amount is ten times more than what the main Ethereum network currently holds. Ethereum developer Tim Beiko justified this allocation, stating that "devnets [are] regularly using 10B supply." This move ensures that Holešky has ample resources to support the development and testing of new features.
Retiring the Goerli testnet
Before Holešky emerged, the Goerli testnet was Ethereum's primary platform for testing new staking, infrastructure, and protocol developments.
Concerns began to surface in October when developers voiced their reservations about Goerli's insufficient supply of Goerli ETH to meet testing requirements. Holešky's generous HETH supply is expected to address this issue effectively.
In tandem with Holešky's launch, Ethereum developers have been encouraging application developers to migrate from Goerli to Sepolia, a move that leaves only protocol developers on the old network. The Ethereum team has set its sights on deprecating Goerli in January 2024. Following deprecation, Goerli will receive another year of maintenance before being permanently shut down, as outlined in official documentation.
The advent of Holešky marks a critical juncture in Ethereum's journey. The platform is poised to implement a slew of transformative features, including proto-danksharding, danksharding, and Verkle trees.
These innovations reduce transaction fees and make running a node more cost-effective. To ensure seamless integration into the mainnet, each feature will undergo rigorous testing on Holešky, underscoring the testnet's pivotal role in Ethereum's development pipeline.
Relentless development 
Ethereum's commitment to innovation remains unwavering. Recent upgrades, including the Shanghai upgrade, have already introduced substantial scalability, security, and functionality improvements. Ethereum researcher Christine Kim affirms that Ethereum's development community is far from complacent and is already plotting the next wave of enhancements. The blockchain's execution layer (EL) and consensus layer (CL) are the focal points of these upcoming code changes.
While Holešky gears up for pivotal infrastructure and protocol testing, Ethereum has also made strides in simplifying the process of launching tokens on its blockchain. 
Ethereum developer Aram Mughalyan recently revealed a groundbreaking development. Using the OpenZeppelin Contract Wizard, Mughalyan demonstrated how anyone can create a new token on the Ethereum blockchain in under one minute. This streamlined process allows broader token innovation within the Ethereum ecosystem.
Ether price analysis
According to data from CoinGecko, the price of Ethereum (ETH) stands at $1,628; over the past seven days, the token has recorded a 0.07% increase. Ethereum's market capitalization stands at more than $195 billion. On Sept. 11, ETH witnessed a dip to $1,530 before rebounding to its current valuation.
The introduction of the Holešky testnet and the simplification of token launches on Ethereum demonstrate the blockchain's commitment to staying at the forefront of Web3 innovation. These developments pave the way for a more robust and accessible Ethereum ecosystem with exciting prospects. 
Follow Us on Google News
#Ethereum #unveils #testnet #called #Holešky