DTCC, Chainlink, and Swift collaboratively pioneer a project focused on blockchain interoperability, successfully transferring tokenized assets across various chains.
The move aims to revolutionize capital markets, presenting a potential $100 trillion worth of U.S. assets that might transition onchain.
---
Blockchain's Rising Star: Cross-Chain Transfers
Blockchain technology is no longer a mere trend but a solidified component of the modern financial landscape. A whopping 97% of institutional investors foresee tokenization revolutionizing asset management processes. Moreover, a potential $100 trillion worth of U.S. assets may eventually be managed onchain.
🚀 Major Milestone Alert! 🚀 #Swift, #Chainlink, and 12+ banks just achieved the impossible – seamless cross-chain asset transfers! 💸🌐 This is not just news; it's a game-changer for capital markets. 💼💰 Read why it's super massive news 👇👇👇 https://t.co/z6EUVjP36Y

— Collin Brown (@CollinBrownXRP) September 18, 2023
Instead of overhauling existing capital market frameworks, many financial institutions opt to collaborate with leading Web3 tech platforms like Chainlink. The goal is to integrate blockchain capabilities into their current systems. This innovative approach is designed to rapidly amplify blockchain's tangible benefits on the worldwide financial stage. A prime example of this integration is the recent partnership between DTCC, Chainlink, and Swift.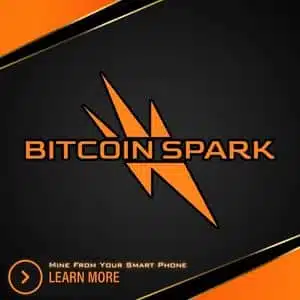 Swift's Trailblazing Blockchain Interoperability Project
As an established financial market infrastructure provider, DTCC has continually sought to automate and streamline financial transactions. The aim is to enhance transparency, mitigate risks, boost efficiency, and set industry standards. DTCC's collaboration with platforms such as Swift ensures financial institutions worldwide can operate securely and efficiently, regardless of differing systems and jurisdictions.
Swift's groundbreaking project delved into the realms of blockchain standardization and interoperability. It unveiled the potential for financial institutions to employ their existing Swift connections synergistically with Chainlink. The endeavor facilitated the transfer of tokenized assets spanning public and private blockchains. Key to this was Chainlink's CCIP, which Swift utilized for its backend operations.
>> Buy Chainlink (LINK) quickly and securely with PayPal, credit card or bank transfer at eToro. Visit Website <<
It ensured secure cross-chain messaging and token transfers. Meanwhile, DTCC played a pivotal role as a token issuer and central securities depository. Their contribution involved minting 'BondTokens' compatible with Chainlink's CCIP, which were subsequently distributed to Swift's designated test wallets.
DTCC's participation in Swift's interoperability initiative reaffirms its dedication to remain at the innovation vanguard. It signifies a commitment to forging novel opportunities for clients, enabling them to maximize financial operations through digital tech.
Unlocking Capital Markets Interoperability
The financial world is recognizing the essential role of FMIs like DTCC in offering robust connectivity across blockchains. After the Swift project's success, DTCC has embarked on further collaborations with Chainlink to unearth more opportunities for blockchain in capital markets.
The fusion of capital markets with blockchain tech, as showcased by the DTCC and Chainlink partnership, introduces a plethora of potential use cases. These could potentially reshape the financial industry's operations, emphasizing efficiency, liquidity, and transparency. As the digital asset landscape continues to evolve, both entities eagerly anticipate discovering more avenues to benefit market stakeholders and the industry at large.
Best Crypto Exchange for Everyone:
Invest in Chainlink and 70+ cryptocurrencies and 3,000 other assets.
0% commission on stocks – buy in bulk or just a fraction from as little as $10.
Copy top-performing traders in real time, automatically.
Regulated by financial authorities including FAC and FINRA.

2.8 Million Users
Get Started
Crypto News Flash does not endorse and is not responsible for or liable for any content, accuracy, quality, advertising, products, or other materials on this page. Readers should do their own research before taking any actions related to cryptocurrencies. Crypto News Flash is not responsible, directly or indirectly, for any damage or loss caused or alleged to be caused by or in connection with the use of or reliance on any content, goods, or services mentioned.

#Chainlink #Links #Ripple #XRP #SWIFT #Worlds #Largest #Securities #Settlement #System #Trillion #Tokenized #Asset #Interoperability